About KOCMOC
The Leipzig based grafic design agency KOCMOC.NET was founded in 1999 and is one of the leading agencies for communication design and exhibition design in Germany. For more than 10 years graphic designers, architects, communication consultants, photographers and web designers have been creating and designing exhibitions, digital and print products of any kind. The process of designing means for KOCMOC.NET to combine the client's interests with fresh creative ideas and the essential connection of the client's expertise in a comprehensible language. The agency's clients range from business, public and cultural background.
Gustav-Adolf-Str. 17,
04105 Leipzig,
Germany
Role in the SOLUTIONS project
Webdesign
Communication
Dissemination
Main scientific contributions
Juliane Mack is working in the project management departement at KOCMOC.NET. After her studies in science of media and communication at the University of Leipzig, Germany, she was working as Public Relations customer consultant. At KOCMOC Juliane Mack is working on different projects from exhibition design to grafic design.
Kay Krause is one of the two shareholder-managing directors at KOCMOC.NET. He graduated from the University of Visual Arts in Leipzig earning a degree in photography. Kay Krause is the art director and main consultant in many of the KOCMOC graphic design and communication design projects. Besides, he is a frequent speaker at various conferences and symposiums e.g. Typo Berlin or Agenturtreffen Mitteldeutschland (Agency Meeting Central Germany).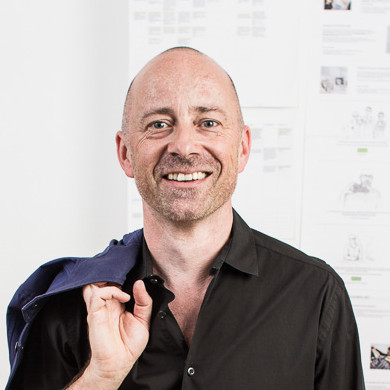 Philip Ackermann works as webdesigner at KOCMOC.NET.